Cosquín Festival 2022
Posters of Cosquin
Wallpapers of Cosquin
Cosquin Photo Gallery 1
Cosquin Photo Gallery 2
Cosquin Photo Gallery 3
Cosquin Photo Gallery 4
Cosquin Photo Gallery 5
Cosquin Photo Gallery 6
Cosquin Photo Gallery 7
Cosquin Hymn
Folk National Anthem
Quartet National Anthem
Cosquin Videos
2022 Live Transmission





GRILLA 2022
The Cosquin Peña Monthly Schedule
The Fogón Criollo Weekend Schedule


SPECIAL VIDEOS: GRINFELD INTERVIEWS
in the unique style of Mario Grinfeld
The Cosquín Festival is the most important Folk music festival of Argentina, historically it has been transmitted live to all of Argentina and worldwide via the Argentina TV Publica Channel, Channel 10 University of Córdoba and the Internet. This year, 2022, it will be transmitted by the Argentina TV Publica Channel with an excellent streaming quality. On this page you will be able to watch the festival live every day from Jan 22nd to January 30th, 2022 at 10:00 PM Argentina time.
Also from January 3rd to January 18th 2022 at 9:00 PM Argentina time, watch on this page the Live transmission of the Pre Cosquin 2022 Festival. Enjoy!
The 2022 Cosquin Festival has ended. Below you have access to the COMPLETE VIDEOS of the 9 MOONS. Enjoy them a lot! By default in this player you have the Complete 1st MOON of Cosquin Festival 2022
Out of the regular Cosquin Festival 2022 and Pre-Cosquin 2022 hours you can enjoy on this page special programs presented by GRINFELD, broadcast LIVE right here in this page, by the online re-transmittion of Aqui Cosquin Oficial and the TV Publica of Argentina Channel.
GRINFELD
LIVE BROADCASTING OF COSQUIN FESTIVAL 2022
LIVE ONLINE
THE WIDEST COVERAGE OF ARGENTINE FESTIVALS ON THE INTERNET
---
If you like this site we appreciate you sharing it on your favorite social networks:
---
COMPLETE VIDEOS OF THE 9 MOONS OF COSQUIN FESTIVAL 2022
CLICK TO ENLARGE
ARTISTS COSQUIN FESTIVAL 2022
CLICK TO ENLARGE
COMPLETE GRILLA COSQUIN FESTIVAL 2022 - THE NINE MOONS
CLICK TO ENLARGE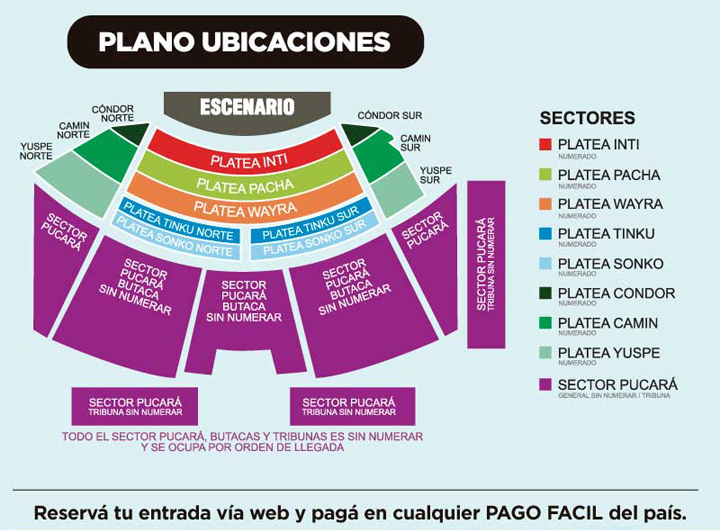 GRINFELD - Cosquín Festival 2022
Map of Locations and Special Discounts


Explore and enjoy the Cosquín Festival from the Grinfeld website:
Grinfeld is the name internationally recognized as excellence in art from Argentina. We feel proud of also covering such an important cultural event of Argentina as the Cosquín Festival.
Explore it on our pages and feel free to contact us for any questions you may have regarding the Cosquín Festival.
Enjoy.